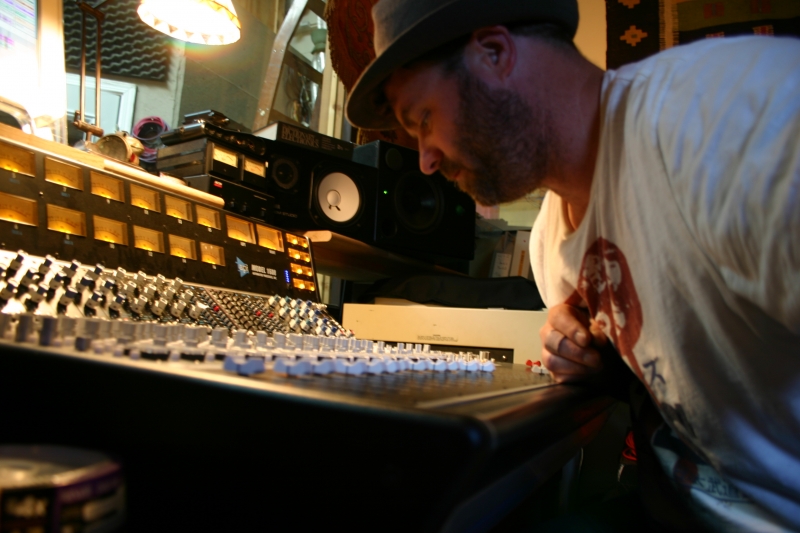 Gregory Howe
Gregory Howe founded Wide Hive Records in 1996. While primarily active as producer, mixer, and composer, Howe also performs guitar, synthesizer, turntable, voice and percussion on many recordings.
From 1996 to 2011 Howe recorded and released albums for Dissent, Calvin Keys, Phil Ranelin (Pharoah Sanders, Henry Franklin, Big Black), Wide Hive Players and the incomparable artist and guitarist Larry Coryell.
Thereafter Howe recorded and released seven albums of Throttle Elevator Music with Kamasi Washington, six albums with esteemed artist Roscoe Mitchell, four stellar albums with Daggerboard's virtuoso trumpeter Erik Jekabson, and his own eponymous release in 2017.
Looking forward: 2022 / 2023 now includes Daggerboard and The Skipper Henry Franklin (Spring 2022) Calvin Keys Blue Keys with Gary Bartz (Summer 2022), Daggerboard Skipper Babatunde and Mike Clark (Fall 2022), Jake Breaks Return (winter 2022- early 2023), and Erik Jekabson's Opus (March 2023).
'Years from now, Wide Hive's Gregory Howe will be regarded as a dynamic force in the rapidly diversifying independent musical culture of the early 21st century' - All Music Guide.