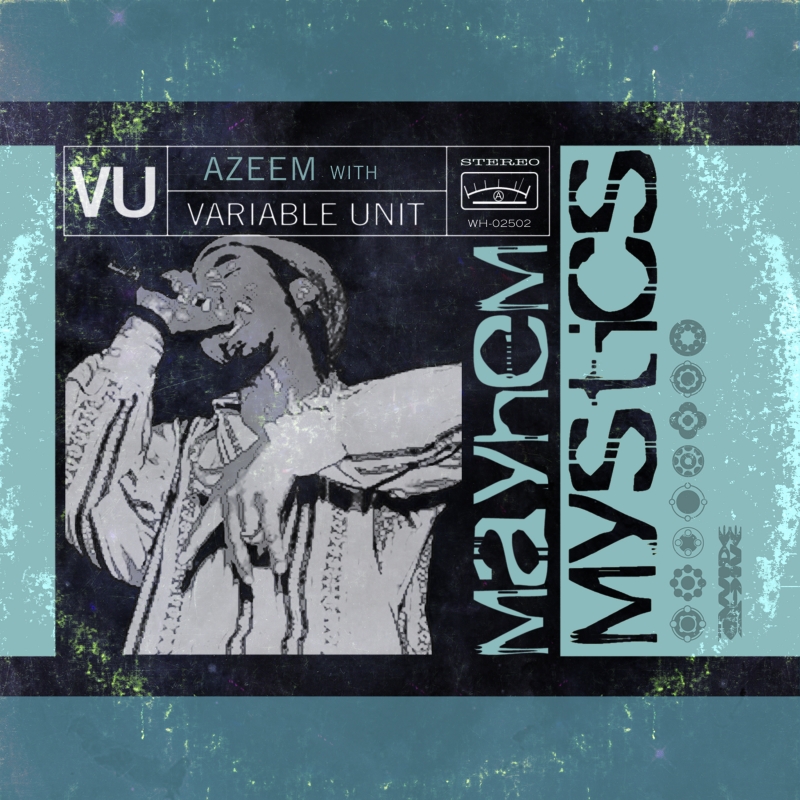 Mayhem Mystics
"The sound on this album is simply amazing. It lulls the listener into a comfort zone and then raises the stakes. The intensity is constant throughout, but it becomes apparent only now and then. Ah, the benefits of fine crafting. Quite a diving organic experience." — Aiding & Abetting
After numerous successful collaborations between Azeem and Wide Hive artists DJ Zeph and Variable Unit, it was only a matter of time that this cohesive energy would emerge into a full album.
The results equal a beautifully crafted release from Azeem with Variable Unit known as Mayhemystics.
Wide Hive Recording Artist Calvin Keys plays guitar on "Yes We Can" and "Under Surveillance," while guest vocalist Omega (formerly of Blackalicious) makes her Wide Hive debut.
Gregory Howe is a producer, engineer, musician and owner and founder of Wide Hive Records. Howe is an accomplished producer who has released over thirty albums through Wide Hive Records.

Matt Montgomery plays the bass, writes music, and plays piano/keyboards. He has performed and/or recorded with Faye Carol, Calvin Keys, Larry Coryell, Mark Levine, Phil Ranelin, singer/songwriters Cass McCombs, Greg Ashley, Adam Stephens (of Two Gallants), Grammy-winning producer Joe Chiccarelli, and many more.

Variable Unit recorded and played live from 2000 – 2005, making five albums with a collective of Bay Area talent. Seven Grain, Cold Flow, Handbook for the Apocalypse, Mayhemystics, and Mayhemystics Outbreaks. The sound for VU consisted of hip-hop, funk and turntablism.