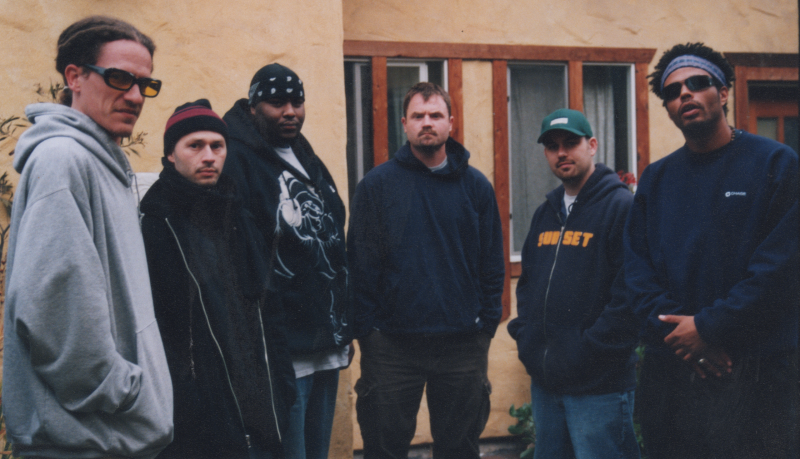 Variable Unit
Variable Unit recorded and played live from 2000 – 2005, making five albums with a collective of Bay Area talent. Seven Grain, Cold Flow, Handbook for the Apocalypse, Mayhemystics, and Mayhemystics Outbreaks. The sound for VU consisted of hip-hop, funk and turntablism.
Azeem is on Mayhem Mystics and Mayhem Mystics/Outbreaks, and can also be found on a track from DJ Zeph's release, Sunset Salvage (Formerly Sunset Scavenger). He was on the 1994 Lollapolooza tour, sharing the stage with George Clinton, A Tribe Called Quest, and the Beastie Boys. From there, he hooked up with Michael Franti and co-wrote and toured with the infamous Spearhead. Azeem eventually embarked on his solo career and released two seminal projects Garage Opera and Craft Classic.

DJ Zeph, has been a tenacious disciple of music since 1982, starting off as part of a breakdancing crew from his hometown of Santa Cruz, Ca. Equally celebrated as a producer, engineer, and turntablist, DJ Zeph's career is on the steady rise. The momentum has continued with Zeph taking home the honor of "Best DJ/Turntablist" at the SF Weekly Music Awards in 2002. He now sits firmly alongside Little Brother, Wildchild, and GE-OLOGY as an Urb Magazine Next 100 artist for 2003.

Matt Montgomery plays the bass, writes music, and plays piano/keyboards. He has performed and/or recorded with Faye Carol, Calvin Keys, Larry Coryell, Mark Levine, Phil Ranelin, singer/songwriters Cass McCombs, Greg Ashley, Adam Stephens (of Two Gallants), Grammy-winning producer Joe Chiccarelli, and many more.