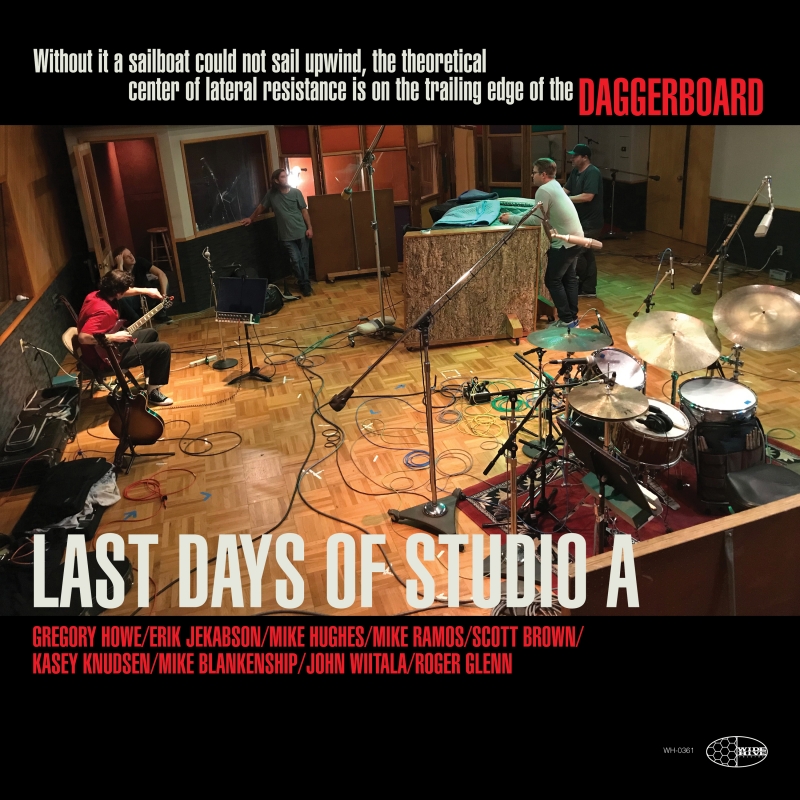 Daggerboard: The Last Days of Studio A
10 New Songs From Throttle Elevator Music with Kamasi Washington members Erik Jekabson and Gregory Howe. Taking off from Throttle's Final Floor released in 2020, "Daggerboard Last Days of Studio A" lands closer to a main vein of Jazz.
The album includes many of the same players as "Throttle Elevator Music featuring Kamasi Washington": Mike Hughes on Drums, Mike Blankenship on keys and featuring Roger Glenn on Vibes (Donald Byrd) and Kasey Knudsen on Saxophone.
Recorded at Fantasy Studios Studio A one week before it closed, the music has a dreamy landscaped that wanders down eerie back streets.
Track Listing:
JOURNEY DOWN PARKER 8.16
RABBIT TRAP 5.08
CHORDELIA 5.49
LAST DAYS OF STUDIO A 3.05
ELYSE'S DANCE 5.12
CONDUCTING POPPIES 4.53
HEROINE'S PORTRAIT 5.58
FROM FANTASY TO REALITY 6.32
WHERE'S ONE 6.22
STEAK OUT 4.28