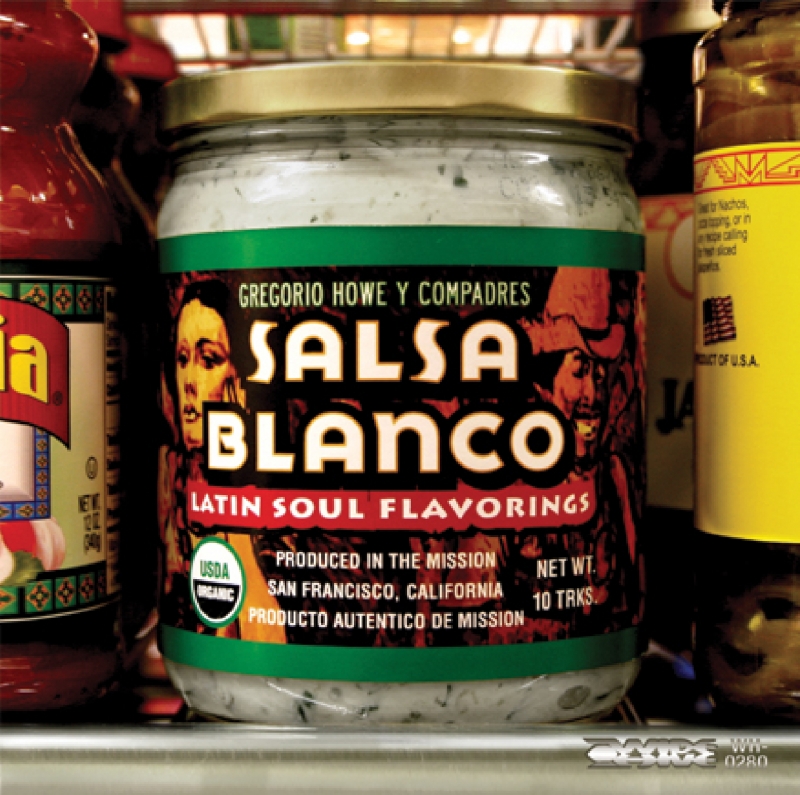 Salsa Blanco
Created in The Mission district of San Francisco in 2006 Salsa Blanco is made up of 10 songs written by Gregory Howe with some help from multi instrumentalist and musical compatriot Matt Montgomery, trombonist Mike Rinta, Trumpeter, Tim Hyland, and singers Lisa Rein and Nathalie Sanchez.
Gregory Howe is a producer, engineer, musician and owner and founder of Wide Hive Records. Howe is an accomplished producer who has released over thirty albums through Wide Hive Records.

Matt Montgomery plays the bass, writes music, and plays piano/keyboards. He has performed and/or recorded with Faye Carol, Calvin Keys, Larry Coryell, Mark Levine, Phil Ranelin, singer/songwriters Cass McCombs, Greg Ashley, Adam Stephens (of Two Gallants), Grammy-winning producer Joe Chiccarelli, and many more.

Nathalie Sanchez is the primary voice behind dissent. Working with Gregory Howe, she created three albums: dissent, Swap Meet Seers, and Primal Deconstruction. She has collaborated with Kaskade, GE-Ology, Tommy Guerrero, DJ Boogie, Headnodic, and Ticklah.