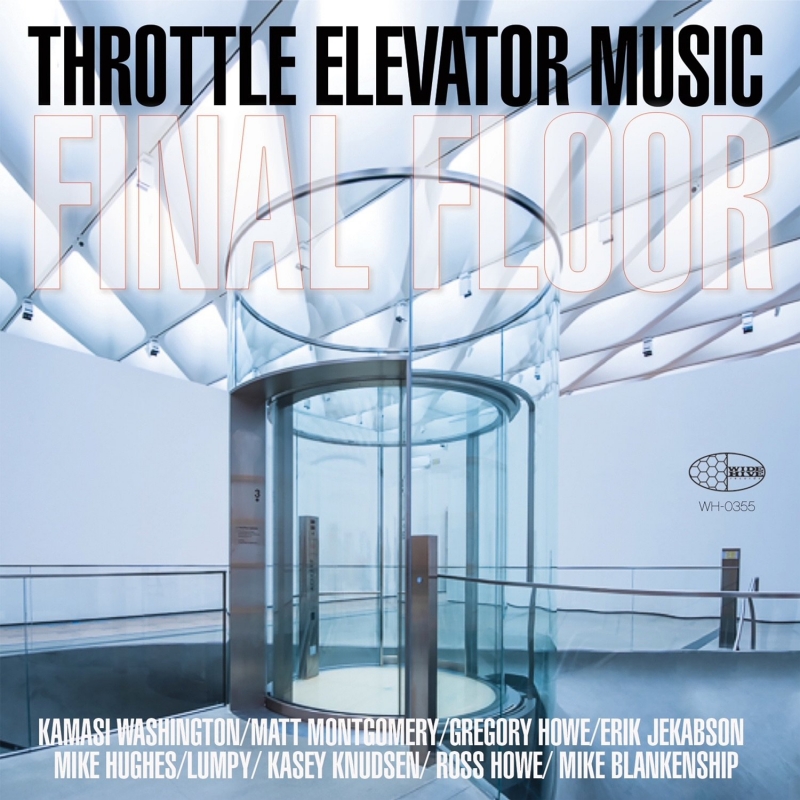 Final Floor
Final Floor is eleven new tracks featuring saxophonist Kamasi Washington and trumpeter Erik Jekabson with longtime collaborators and songwriters Matt Montgomery and Gregory Howe. Joining them are Mike Hughes on drums, Kasey Knudsen on Alto Saxophone, Ross Howe on Fender Guitar and Mike Blankenship on organ.
As the title indicates, this album represents the final original recordings of Throttle Elevator Music. Final Floor has an upscale energy with elements of rock and punk that fuel the overall sound and dynamically bring an edge back to jazz.
Track Listing:
SUPRALIMINAL SPACE 4.42
CASTE OFF 2.53
DAGGERBOARD 4.38
ICE WINDOWS 3.53
RECIRCULATE 3.03
FINAL FLOOR 4.30
HEART OF HEARING 4.03
RETURN TO FORM 2.22
STANDARDS REPROACHED .48
FAST REMOURSE 3.43
ROOFTOP SUNRISE 5.13
On many pieces, Kamasi Washington is joined by trumpeter Erik Jekabson -their voices blend in close
harmony, with a soft cloud of reverb cushioning everything, dubby production techniques and crunching guitar adding to the swirl, and two drummers keeping the beat somewhere between a shuffle and an explosion.
The Wire
Throttle Elevator Music is an excellent ensemble of musicians who bring together jazz grooves, a powerful brass section and the energy of rock guitars and drums.
Progressive Rock Central.com
As talented as these players are individually, the group here is even greater than the sum of its parts. There's plenty of tension, but also a lot of beauty, sometimes together - like the way the guitar underlies the soaring sax solo on "Ice Windows."
When You Motor Away...