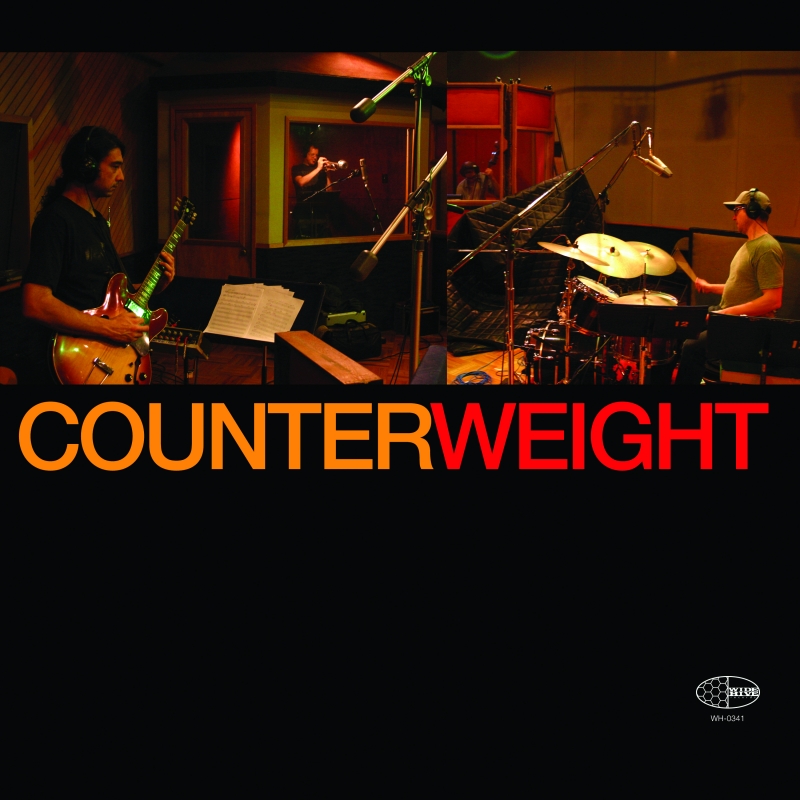 Counterweight
Throttle Elevator Music producer Gregory Howe returns with Counterweight, a collaborative offering of ten new songs following the success and critical reception of Throttle Elevator Music.
Much of the T.E.M. personnel are reunited with bassist/composer Matt Montgomery and drummer Mike Hughes (both also heard on late guitarist Larry Coryell's Wide Hive release Heavy Feel) joining trumpeter Erik Jekabson (Area J, Throttle IV, and Retrorespective) and the welcome addition of Bay Area heavies Mike Ramos on guitar and Kasey Knudsen on saxophone.
A sonic departure from the Throttle project, Counterweight maintains an urgent, exploratory attitude, with intense improvisational playing and a compositional architecture both soulful and cerebral.
The soaring lead trumpet performances by Jekabson anchor Counterweight in the tradition of a modern jazz trumpet ensemble while the ensemble actively navigates toward new musical terrain.
Track Listing:
HUM 5.00
MONTECITO SUNSET 5.18
TIME IS A SPHERE 3.24
APARECIDA 7.08
ELLIPSIS 4.23
SOLACING 4.24
EMBARCADERO PLAZA 4.02
ERGOT 5.00
DRONI MITCHELL 4.38
EXTREMIS 4.51