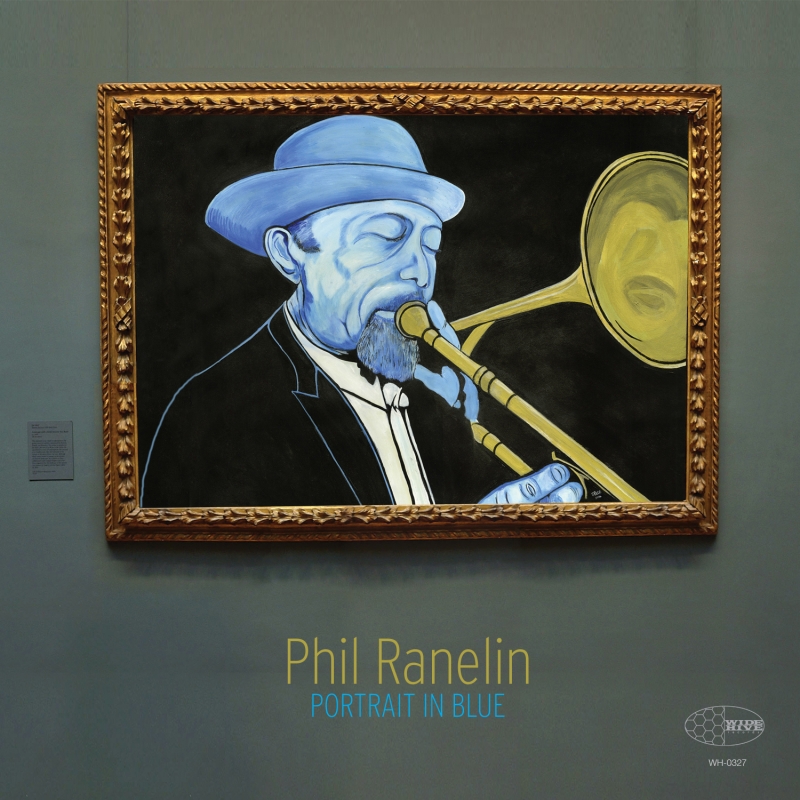 Portrait In Blue
"Phil Ranelin is one of my favorite trombone players on the scene today; he has his own unique style and warm and attractive sound." — Freddie Hubbard
"Ranelin's horn has a throaty, unruffled quality; his soloing is well manicured and economical." — Down Beat
Jazz Legend Trobonist Phil Ranelin Returns to Wide Hive Records with 'Portrait In Blue,' his fifth full-length album on Wide Hive Records, The sound of the music is indicative of Phil's naturally soulful compositional style with strong rhythmic and bass undercurrents beneath Phil's soaring eerily beautiful horn. Joining Phil are a cast of immensely talented young artists, including pianist Joe Warner and bassist Aneesa Al-Musawwir; drummer and long time musical compatriot, Don Littleton and saxophonist Pablo Calogero — known for recording on famous salsa record label Fania. Now 76, Phil's music remains as original and consistent as the Tribe Records recordings he is revered for.
Track Listing:
1. Full Moon
2. Excursion To The Land Of Fantasy
3. Muy Erotico
4. Horace's Scope
5. Portrait In Blue
6. Spiritual Vibrations
7. Another Shade Of Blue
8. Shades Of Dolphy
9. Jamaican Sunrise
10. Tribal Memories
Phillip Arthur Ranelin was born in Indianapolis, Indiana where he grew up under the influence of J.J. Johnson, Wes Montgomery, Earmon Hubbard, Pookie Johnson, Russell Webster, Willis Kirk, Jimmy Coe and Melvin Rhyne. Ranelin is loved and respected around the globe as a master trombonist of the J.J. Johnson tradition, as former Freddie Hubbard sideman and as co-founder of Detroit's famed TRIBE Records.