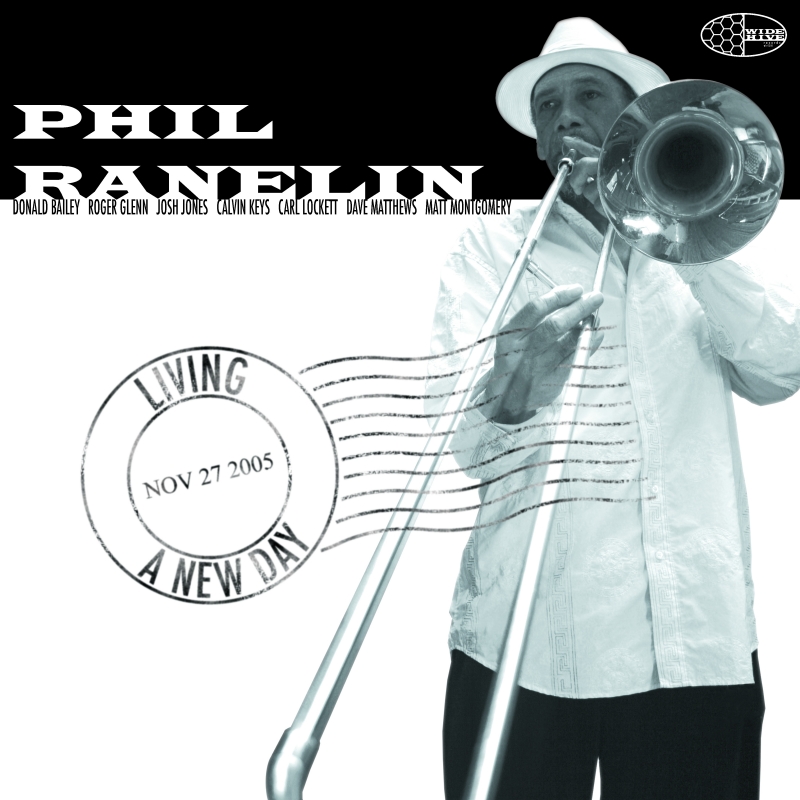 Phil Ranelin - Living In A New Day
Living a New Day is Phil Ranelin's second solo effort on Wide Hive Records.
The release, marked with tones of renewed inspiration, was born out of the artist's near fatal automobile accident in November of 2005. Featuring five new songs and a fresh rendition of Kenny Dorham's Blue Bossa, the material melds soul and jazz in Phil's own legendary way.
The album's players include Donald "Duck" Bailey – known for touring with Jimmy Smith, Roger Glenn – who toured extensively with Mongo Santamaria, Josh Jones, Carl Lockett, Dave Matthews, Matt Montgomery and label-mate Calvin Keys.
Track Listing:
1. Livin in a New Day
2. Blue Bossa
3. Metamorphosis
4. Naptown After Noon
5. Another Kind of Time and Place
6. Escapology Maximus
7. Livin in a New Day (alternate take)
8. Blue Bossa
Phillip Arthur Ranelin was born in Indianapolis, Indiana where he grew up under the influence of J.J. Johnson, Wes Montgomery, Earmon Hubbard, Pookie Johnson, Russell Webster, Willis Kirk, Jimmy Coe and Melvin Rhyne. Ranelin is loved and respected around the globe as a master trombonist of the J.J. Johnson tradition, as former Freddie Hubbard sideman and as co-founder of Detroit's famed TRIBE Records.