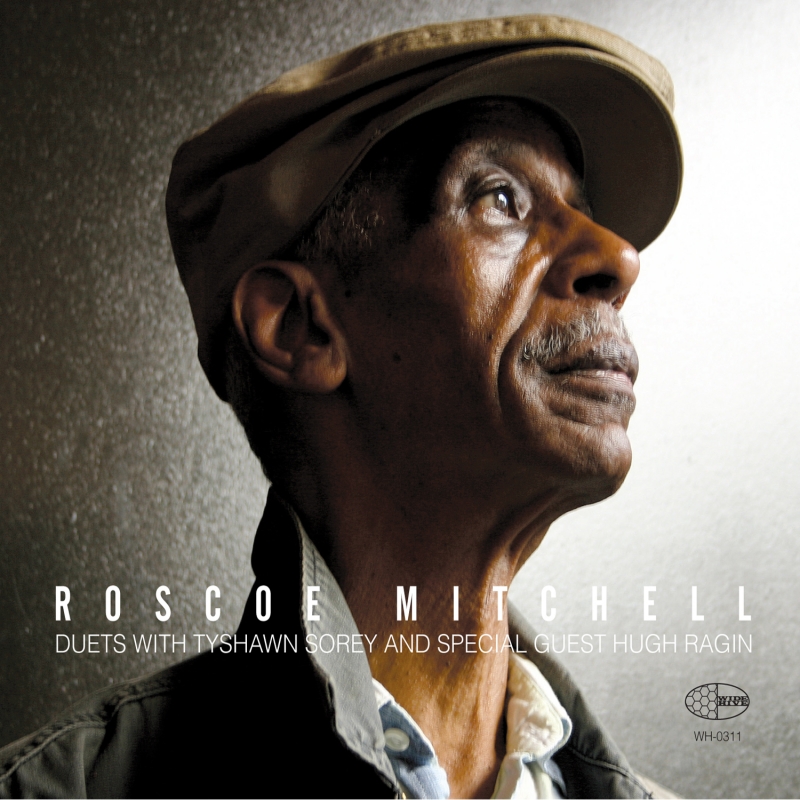 Roscoe Mitchell – Duets with Tyshawn Sorey and Special Guest Hugh Ragin
"One of the top saxophonists to come out of Chicago's AACM movement of the mid-60s, Roscoe Mitchell is a particularly strong and consistently adventurous improviser long associated with the Art Ensemble of Chicago." – All About Jazz
Legendary Jazz Composer Roscoe Mitchell debuts on Wide Hive Records with one of his his most intriguing albums to date; 'Duets with Tyshawn Sorey and Special Guest Hugh Ragin.' Featuring fellow Chicago Arts Collective member Hugh Ragin and multi-instrumentalist modern composer Tyshawn Sorey, on eleven original compositions Roscoe plays Percussion, Saxaphone, and an inspiring selection of other horns, woodwinds and flutes. Frequently called an innovative genius, Roscoe has a remarkable ability to catch the improvisational spark with a practiced and methodical accuracy.
Track Listing:
1. The Horn
2. The Way Home
3. Bells in the Air
4. Out There
5. Scrunch
6. Cactus and a Rose
7. Chant
8. Meadows
9. A Game of Catch
10. Waves
11. Windows with a View
Called part of the 'American Iconoclast' by the New York Times, Roscoe Mitchell has forged a lifetime of truly free music and has lead an inspirational life as composer, musician, and teacher. Currently Emeritus Chair of Composition at Mills College, a position once held by esteemed composer Darius Milhaud, Roscoe's past is abundant with art and musical achievement and awards. His work with the A.E.C. the A.A.C.M are the majority of his recorded music, but he has also toured and performed with many of the greatest names of Jazz.