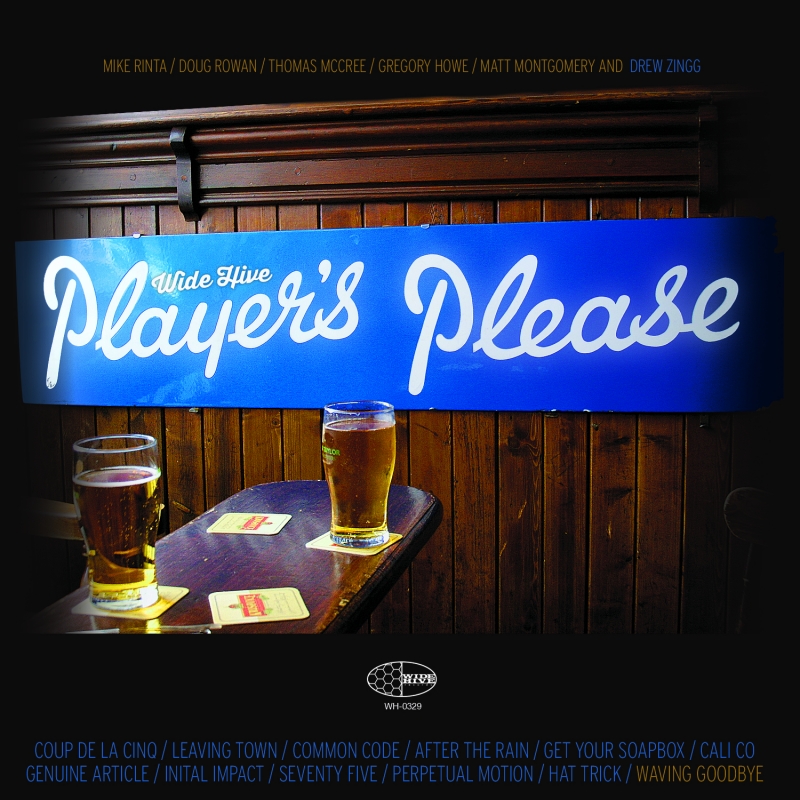 Player's Please
"The Wide Hive Players are a collective of talented in-house players from the San Francisco-based label Wide Hive Records. Producer and label-owner Gregory Howe, who clearly has a great ear, has penned a striking selection of soul-fused jazz tracks for his house band. Producer- led UK labels such as Tru Thoughts have drawn in a wide net of music fans- this Stateside band deserves to do likewise."
Neil McKim BBC Music Magazine.
The Wide Hive Players return with Players Please; a new recording of 15 original compositions featuring guitarist Drew Zingg (recorded and toured with Steely Dan, and Les Paul among others). Having created albums with legendary guitarists Calvin Keys, Harvey Mandel, and Larry Coryell, the Wide Hive Players continue along that path with Drew Zingg and together they create a powerfully soulful new sound. Wide Hive Players writers Gregory Howe and Matt Montgomery (bassist and pianist) are joined by drummer Big Thomas McCree (Lyrics Born, Melvin Seals) and horn players Mike Rinta (Santata, Sly Stone), and Doug Rowan (Average White Band). Players Please is a fantastic release which captures the group at it's finest both creatively and musically.
Track Listing:
1. PERPETUAL MOTION
2. AFTER THE RAIN
3. COUP DE CINQ
4. WISHING WELL
5. CALI CO
6. SEVENTY FIVE
7. LEAVING TOWN
8. GENUINE ARTICLE
9. COMMON CODE
10. GET YOUR SOAPBOX OUT
11. INITIAL IMPACT
12. MEDIA SPIN
13. LEAVING TOWN DRUNK
14. SKY TRAILS
15. WAVING GOODBYE
Doug Carn is a keyboardist and B3 organ player who has played with Nat Adderly, Earth Wind and Fire, Shirley Horn, Lou Donaldson, Stanley Turrenting, and Irene Reid.

Doug Carn played organ on Calvin Keys' Vertical Clearance.