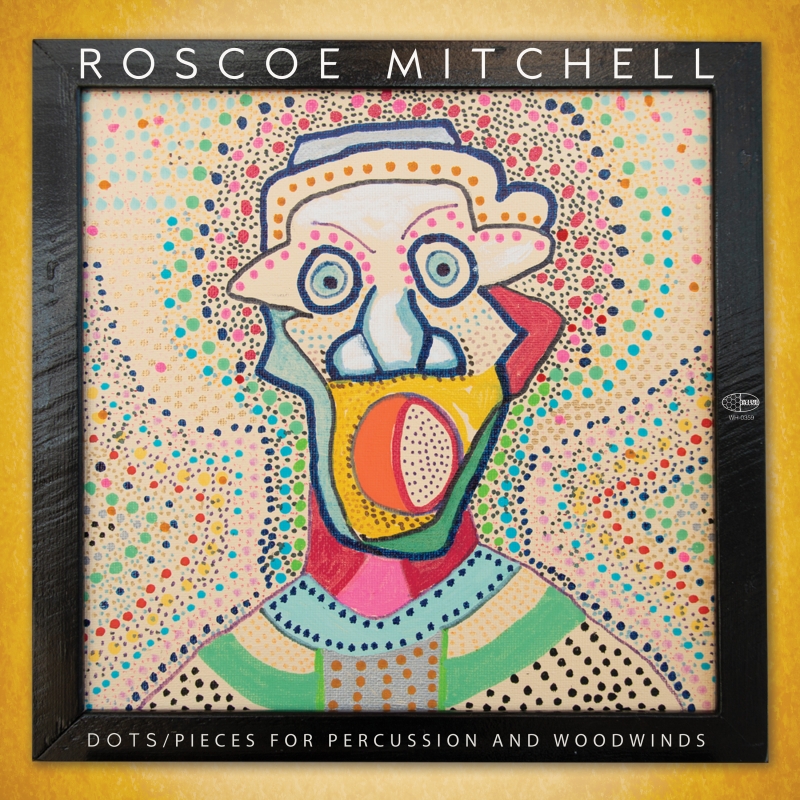 DOTS Pieces for Percussion and Woodwinds
Legendary Jazz Composer Roscoe Mitchell Returns with his most intriguing albums to date; 'DOTS'. Roscoe plays solo Percussion, Saxophone, and an inspiring selection of other horns, woodwinds and most importantly, his own percussion instrument array. On 19 new compositions Roscoe transcends time and space and delivers meditative masterpieces. Frequently called an innovative genius, Roscoe has a remarkable ability to catch the improvisational spark with a practiced and methodical accuracy.
The Cover 'DOTS ONE' is his original artwork and part of a series soon to be on exhibit.
Track Listing:
1. Slow Ride One
2. Slow Ride Two
3. Glide and Run
4. Skip
5. Hey
6. Oops
7. Light Green
8. Vast Horizons
9. Shimmer
10. Clang 11. Startle 12. Dots
13. Let's Go There
14. Do The Dang Thing
15. Boom Ba
16. Click
17. Now The Color Blue
18. Moving Bell
19. Silence
Called part of the 'American Iconoclast' by the New York Times, Roscoe Mitchell has forged a lifetime of truly free music and has lead an inspirational life as composer, musician, and teacher. Currently Emeritus Chair of Composition at Mills College, a position once held by esteemed composer Darius Milhaud, Roscoe's past is abundant with art and musical achievement and awards. His work with the A.E.C. the A.A.C.M are the majority of his recorded music, but he has also toured and performed with many of the greatest names of Jazz.