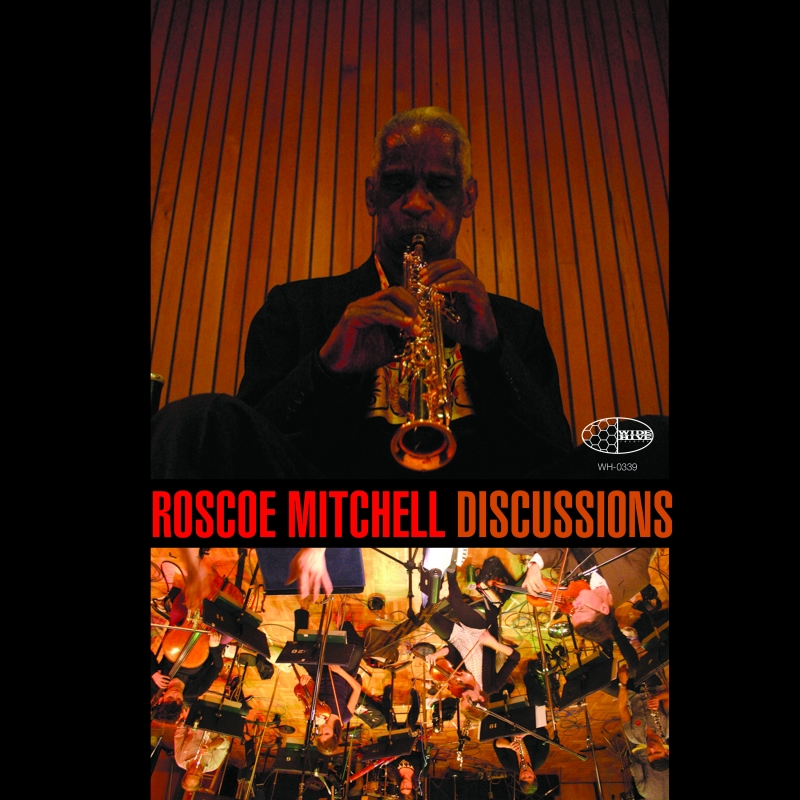 Discussions
Roscoe Mitchell Discussions is an orchestral masterpiece. Four original improvisations, taken from 'Conversations,' his second release on Wide Hive Records, have been transcribed and performed by a twenty piece orchestra.
Completing the album are two orchestral improvisations and two duets with Roscoe Mitchell and mesmerizing flutist Wilfredo Terrazas.
Discussions is an achievement in both sound and concept by a leading jazz composer of the modern era.
Performance History - Liner Notes
New York Times: Roscoe Mitchell's Discussions is one of the 25 Best Classical Recordings of 2017.--"'DISCUSSIONS' (Wide Hive) Roscoe Mitchell has long been interested in teaching orchestras how to improvise, and this album reveals the fruits of his labor. A chamber orchestra digs into new arrangements of his past free-improvisation saxophone solos; the sense of fresh community they create around "I'll See You Out There" is a testament to Mr. Mitchell's underlying vision. S.C.W." - New York Times, December 14, 2017.
Track Listing:
CASCADE 4.28
I'LL SEE YOU OUT THERE  6.41
DISCUSSIONS I  9.38
CRACKED ROSES  5.08
FRENZY HOUSE  6.50
HOME SCREEN  2.05
DISCUSSIONS II  8.11
WHO DAT  16.48
Called part of the 'American Iconoclast' by the New York Times, Roscoe Mitchell has forged a lifetime of truly free music and has lead an inspirational life as composer, musician, and teacher. Currently Emeritus Chair of Composition at Mills College, a position once held by esteemed composer Darius Milhaud, Roscoe's past is abundant with art and musical achievement and awards. His work with the A.E.C. the A.A.C.M are the majority of his recorded music, but he has also toured and performed with many of the greatest names of Jazz.