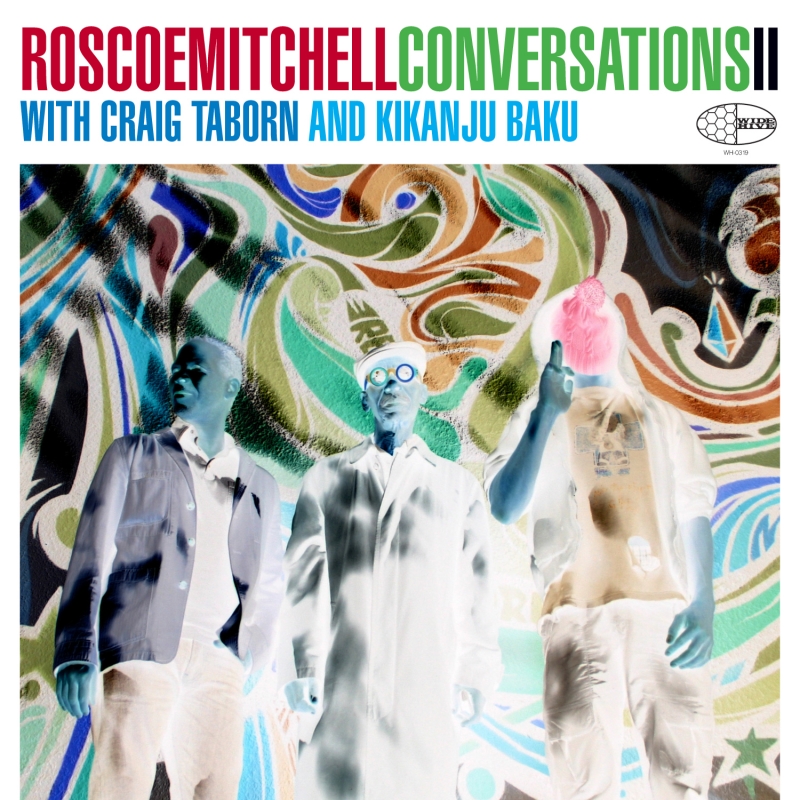 Conversations II With Craig Taborn and Kikanju Baku
Roscoe Mitchell is an unmistakably unique icon of modern composition and jazz and with the second installment of Conversations is as engaging as the first. Sonic exploits of originality and grace navigate navigate between both improvisational genius and melodic mastery. Joined by versatile keyboardist Craig Taborn (ECM Records) and percussionist Kikanju Baku, Roscoe creates a space where the music is not just free it's emotional. Conversations II clearly shows why Roscoe is a noteworthy musical alchemist cooking in the prime of his career.
Track Listing:
1. Frenzy House
2. Chipper and Bing
3. Stay Hayfer
4. They Rode for Them
5. I'll See You out There
6. Wha-Wha 2:24
7. Bells in the Wind
8. Shards and Lemons
9. Just Talking
10. Next Step
11. Fly over and Stay Awhile
Called part of the 'American Iconoclast' by the New York Times, Roscoe Mitchell has forged a lifetime of truly free music and has lead an inspirational life as composer, musician, and teacher. Currently Emeritus Chair of Composition at Mills College, a position once held by esteemed composer Darius Milhaud, Roscoe's past is abundant with art and musical achievement and awards. His work with the A.E.C. the A.A.C.M are the majority of his recorded music, but he has also toured and performed with many of the greatest names of Jazz.