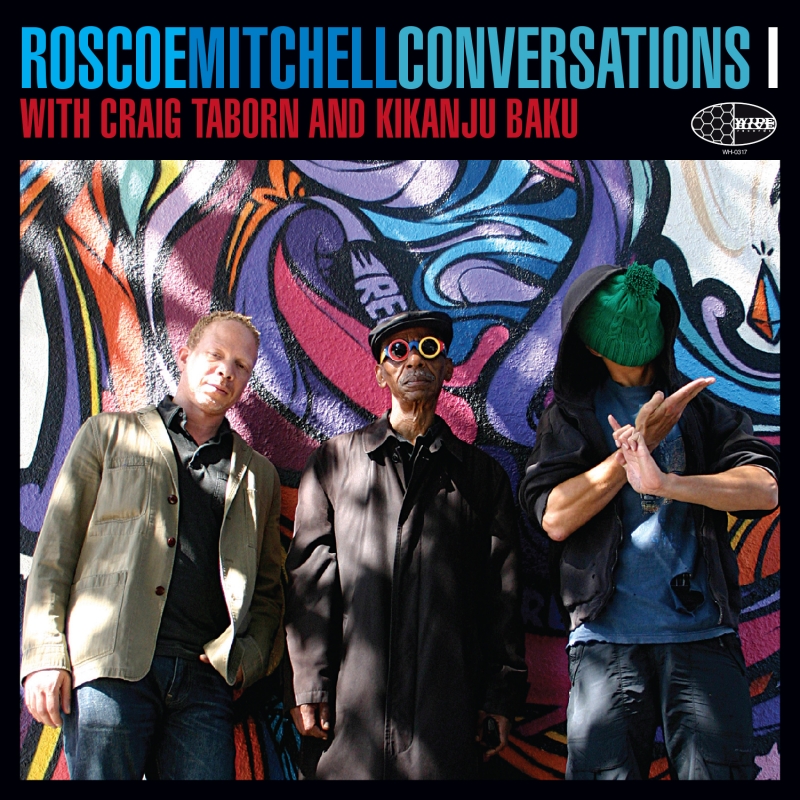 Conversations I with Craig Taborn and Kikanju Baku
Legendary Composer and Musician Roscoe Mitchell returns for his Second Record with Wide Hive Records and brings in ECM recording artist and keyboardist Craig Taborn and International Percussionist Kikanju Baku for 10 amazing new original compositions.
Track Listing:
1. Knock and Roll
2. Ride the Wind
3. Distant Radio Transmission
4. Rub
5. Who Dat
6. Splatter
7. Cracked Roses
8. Outpost Nine Calling
9. Darse
10. Last Trane to Clover 5
Called part of the 'American Iconoclast' by the New York Times, Roscoe Mitchell has forged a lifetime of truly free music and has lead an inspirational life as composer, musician, and teacher. Currently Emeritus Chair of Composition at Mills College, a position once held by esteemed composer Darius Milhaud, Roscoe's past is abundant with art and musical achievement and awards. His work with the A.E.C. the A.A.C.M are the majority of his recorded music, but he has also toured and performed with many of the greatest names of Jazz.